Skip to content
Skip to navigation menu
Browsing at:
Builders Warehouse Karen Waterfront
Currently Closed
Ramtons RM/249 Deep Fryer - White (1.5L)
725735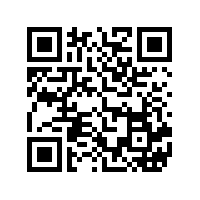 View on mobileScan the QR code to open this page on your mobile phone
Cookers steamers and frying pans
Ramtons RM/249 Deep Fryer - White (1.5L)
• Cool touch with adjustable thermostat.
• Multi-function handle with lifting system.
• Removable lid with carbon odour filter .
• Frying basket can be raised or lowered down when lid is closed.
• Large observation window.
• Safety interlocks and opens automatically when pressing release button.
• Non-stick coating pan for easy cleaning.
• Power/Ready indicator.
To Protect against electric shock do not immerse cord, plugs or plastic body in water or any other liquid.
Close supervision is necessary when the appliance is used near children. Children should never be allowed to operate this appliance.
Unplug from outlet when not in use and before cleaning, allow to cool before putting on or taking off parts.
Extreme caution must be used when moving fryer containing hot oil.
The use of accessory attachments not recommended by the appliance manufacturer may cause injuries.
Check that the voltage on the rating plate of your appliance corresponds with your house electricity supply.
Do not let cord hang over edge of table or counter or get in touch with hot surfaces.
Do not place on or near a hot gas or electric burner or in a heated oven.
The oil in the fryer will stay hot for some time after it is switched off. Never attempt to move your fryer in it until it is completely cool, to lift the fryer use the press handle, grip at the sides.
Do not use appliance for other than the intended use.
Never connect the fryer to the electricity supply without placing oil in the oil tank first.
If using solid fat, melt gently in a separate pan then pour into the oil tank before switching the fryer on, do not melt the solid fat in the frying basket as this may damage the fryer.
Never operate fryer with oil level below the Minimum mark or above the maximum mark.
Never leave the fryer unattended when connected to the electric supply.
Be careful not to touch those surfaces of the fryer, which become hot when you are cooking e.g.: at or near joint of the lid and body.
Never attempt to pour oil out of the fryer when the fryer and oil are hot, allow to cool first.
On completion of frying and before opening the lid, always raise the basket and wait a few seconds to allow steam pressure to subside.
Always dry food before frying e.g: Chips which are too wet can cause the hot oil to froth excessively.
Do not operate any appliance with a damaged cord or plug, or in abnormal state. If its main cord is damaged, it must be replaced or by a qualified person.
This appliance is not intended for use by persons (including children) with reduced physical, sensory or mental capabilities, or lack of experience and knowledge, unless they have been given supervision or instruction concerning use of the appliances by a person responsible for their safety.
Children should be supervised to ensure that they do not play with the appliance.
Do not use outdoors.
Store your appliance in its original box or in a dry cupboard. Never wrap the cord tightly around the appliance.
There are currently no reviews for this product