Skip to content
Skip to navigation menu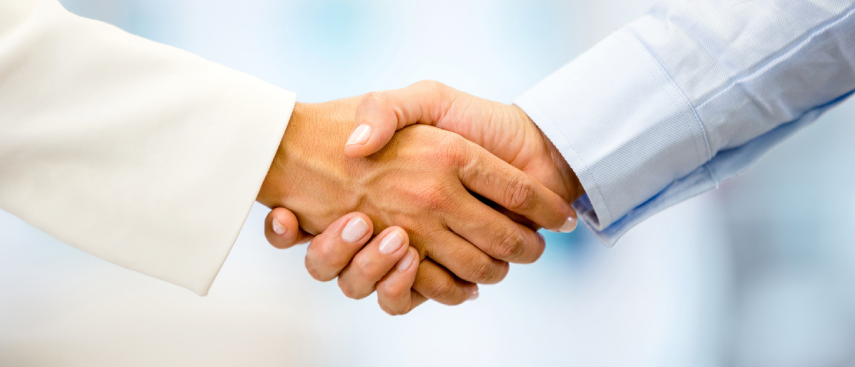 WEBSITE PRIVACY POLICY
1    INTRODUCTION
1.1    Welcome to the website of Builders Warehouse (Kenya) Limited (registration number: CPR/2012/79201) together with the South African entity, Builders, a division of Massmart Retail (Pty) Ltd (registration number 2008/011666/07), a subsidiary of Massmart Holdings Limited (registration number 1940/014066/06) ("we" or "us" or "Builders") located at– www.builder.co.ke  (the "Website").
1.2    Builders is committed to protecting and preserving the personal information of all visitors to the Website.  All references to ''you/your'' in this document will be references to visitors of the Website.
1.3    This website privacy policy ("Privacy Policy") sets out the basis and governs the processing (which includes the collection, use and sharing) of personal information by Builders which we may collect from you, or that you may provide to us either through the Website or via email or other correspondence.
2    IMPORTANT NOTICE
2.1    Please read the terms of this Privacy Policy carefully to understand our views and practices regarding your personal information and how we will treat it. 
2.2    By visiting our Website and/or submitting personal information to us, whether during a visit to our Website or otherwise, you are voluntarily expressly and unconditionally accepting and consenting to the practices described in this Privacy Policy and you give your express consent to Builders, its directors, officers, employees, servants, agents and/or contractors and/or other third parties to process (which will include collecting, using and disclosing) your personal information for the purposes stated in this Privacy Policy. 
2.3    If you do not agree to this policy, please do not use our Website.
3    DEFINITIONS
3.1    Unless otherwise determined by the context, the words and expressions used in this Privacy Policy shall bear the meaning assigned thereto as follows:
3.1.1    "consent" means any voluntary, specific and informed expression of will in terms of which permission is given for the processing of personal information;
3.1.2    "processing / process" means any operation or activity or any set of operations, carried on by us or any third party engaged by us, whether or not by automatic means, concerning personal information, including:
3.1.2.1    the collection, receipt, recording, organisation, collation, storage, updating or modification, retrieval, alteration, consultation or use either from yourself or from third parties;
3.1.2.2    dissemination by means of transmission, distribution or making available in any other form including transmission and storage in or outside Kenya for an indefinite period;
3.1.2.3    merging, linking, as well as restriction, degradation, erasure or destruction of information;
3.1.2.4    verifying your financial and other personal information and conducting all such investigations as may be required in law including but not limited to investigations to determine, verify or monitor your identity/ownership and control structure (as may be applicable), bank account details, risk profile and source of funds; or
3.1.2.5    sending you marketing material, advertising material, newsletters or other informative material.
4    DATA COLLECTION
4.1    Personal information is information that identifies, or could be reasonably associated with you including your name, contact details, identity number and address. The term "personal information" shall bear the same meaning under this Privacy Policy as "personal data" and "sensitive personal data" as defined in the Data Protection Act No 24 of 2019 (Laws of Kenya). 
4.2    Information that does not identify a person, such as anonymous or aggregated data, is not covered by this Privacy Policy. We may collect, use and disclose such information in order to evaluate and improve our service offerings; communicate to our sponsors, advertisers and affiliates; or for other purposes without limitation.
4.3    Information we may collect from you
4.3.1    We may collect and process personal information about you.
4.3.2    The information that we collect from you includes, but is not limited to your name, surname, address, telephone number, valid Kenyan identification number, email address, physical address, facts about yourself, your profession, marital status and preferences. 
4.3.3    The information mentioned above may be collected from you when you fill in forms on our Website or by corresponding with us by phone, email or otherwise. 
4.3.4    This will include information that you provide to us when you register on our Website, subscribe to any of our services, promotions or surveys (you do not have to respond to a survey). 
4.3.5    You may also provide your information to us when you report any problem with respect to our Website.
4.4    Information we collect about you
4.4.1    With each visit to our Website, we may automatically collect and store certain information about you. This includes, but is not limited to the following:
4.4.1.1    technical information, including your Internet Protocol ("IP") address which is used to connect your computer to the internet, any login details, to the extent that it is used, operating system and browser type and platform for system administration; and
4.4.1.2    information about your use of our Website including details of your visits such as pages viewed and the resources that you accessed. Such information includes traffic data, location data and other communication data.
4.5    Information we receive from other sources
We may receive information about you from third parties with whom we are working closely, for example, our business partners, sub-contractors in technical, payment and delivery services and credit reference agencies.
5    USAGE OF DATA COLLECTED 
5.1    Builders will only process your personal information in accordance with this Privacy Policy and for the purpose for which it has been collected. We use the information that we collect from you to provide our services to you. 
5.2    The personal information that you provide to us may be used by us for one or more of the following purposes:
5.2.1    to assist us to process and verify for the purposes for the purposes for which you provided the information or for further services;
5.2.2    to assist in providing you with an improved experience via the Website;
5.2.3    to develop and present new products, services and features for you;
5.2.4    to inform you about changes in the services we offer and/or our Website or about features we think you would find of interest;
5.2.5    to communicate with you and to allow you to participate in interactive features of our Website, when you choose to do so;
5.2.6    to carry out our obligations arising from any contracts that we may have entered into with you' 
5.2.7    to provide you with information, products and services that you request from us; 
5.2.8    to provide you with information about other goods and services we offer that are similar to those that you have already purchased or enquired about; 
5.2.9    provided that you have consented thereto, to provide you with information about goods or services we feel may interest you by means of any form of electronic communication, including automated calling machines, facsimile, SMS or email. If you are an existing customer, we will only contact you by electronic means (e-mail or SMS) with information about goods and services similar to those which were the subject of a previous sale or negotiations of a sale to you. If you are a new customer, we will contact you once to obtain your consent by electronic means. If you do not want us to use your data in this way, please tick the relevant box situated on the form on which we collect your data; 
5.2.10    to notify you about changes to our service; and
5.2.11    to ensure that content of our Website is presented in the most effective manner for you and for your computer. 
5.3    The personal information that we may collect about you may be used by us for one or more of the following purposes:
5.3.1    for administration of our Website and for our own internal business operational purposes, such as data analysis, troubleshooting, research, testing of our systems and statistical and survey purposes;
5.3.2    to improve our Website to provide effective services to you;
5.3.3    to allow you to participate in interactive features of our services, should you choose to do so; and
5.3.4    to deliver advertising services to you.
5.4    Further to the above, we may also use your personal information, or permit selected third party service providers to use your personal information, to provide you with information about goods and services which may be of interest to you and we or they may contact you about these by email.  We will only do this if you have consented to it. We require such third party service providers to keep your personal information secure. In addition, such third party service providers may not use or disclose personal information for any purpose other than providing the services on our behalf.  
5.5    We may disclose your personal information when such disclosure is necessary to protect the legitimate interests (including safety, property, or other rights) of Builders, our customers, our associates, or any other person, or where otherwise required or permitted by applicable laws.
6    STORAGE AND TRANSFER OF INFORMATION
6.1    There is a possibility that the personal information that we collect from you may have to be transferred to, and stored at, a destination outside of Kenya and the Republic of South Africa. It may also be processed by staff operating outside of Kenya and the Republic of South Africa who work for us or for one of our third party service providers. Such staff may be engaged in, amongst other, fulfilment of any orders, processing of payments details and the provisioning of support services to Builders. 
6.2    Insofar as your information may be transferred outside of Kenya and South Africa, Builders shall take reasonable organisational and/or contractual measures to ensure that your personal information is processed by such third party service providers for the purposes for which it has been provided to us and that the required levels of protection have been implemented by such third party service providers to safeguard your personal information. 
6.3    By using the Website and submitting your personal information to us, you consent to your personal information being transferred and processed outside of Kenya and South Africa.
7    CONTROLLING YOUR PERSONAL INFORMATION
7.1    You may choose to restrict the processing of your personal information in the following ways –
7.1.1    whenever you are asked to fill in a form on the Website, look for the box that you can click to indicate that you do not want the information provided to be used by anybody for purposes of direct marketing; and
7.1.2    if you have previously agreed to us using your personal information for direct marketing purposes, you may opt-out of such direct marketing at any time by writing to or emailing us at info@builders.co.za.
7.2    We will not sell, distribute or lease your personal information to third parties unless we have your consent or are required by law to do so.
7.3    You may request us to confirm, free of charge, whether we hold personal information about you, after having provided us with adequate proof of identity. You may also request the details of such personal information we hold about you against a payment of a prescribed fee (where permitted by law). If you would like a copy of the personal information pertaining to you which we hold, please address a letter to us requesting same to [info_officer@massmart.co.za. 
7.4    Builders takes reasonable steps to keep your personal information accurate and complete.  We suggest that you regularly update your personal information where possible. 
7.5    You may request access to personal information we hold about you and to have any inaccuracies, false or misleading data corrected. As such, Builders gives you the option of editing or removing your personal information from our systems. If you need to correct, complete or delete any personal information you have provided to Builders, you may send an email request to info_office@massmart.co.za. We will thereafter delete or correct any personal information found to be incorrect, incomplete or inaccurate.
8    COOKIES
8.1    Our Website/s use "cookies" or similar technology through which we may automatically collect certain personal information about you. The following data may be supplied to us by your browser:
8.1.1    your IP address and/or domain name;
8.1.2    your operating system (type of browser and platform);
8.1.3    date, time and length of your visit to the Website(s); and
8.1.4    the resources you accessed and the documents you downloaded. 
8.2    Cookies help us to improve the Website and to deliver a better and more personalised service to you. They enable us: 
8.2.1    to estimate our audience size and usage pattern;
8.2.2    to store information about your preferences, and so allow us to customise the Website according to your individual interests; and
8.2.3    to recognise you when you return to the Website.
8.3    You may refuse to accept cookies by activating the setting on your browser which allows you to refuse the setting of cookies. However, if you select this setting you may be unable to access certain parts of the Website. Unless you have adjusted your browser setting so that it will refuse cookies, our system will issue cookies when you log on to the Website. If you accept a "cookie" or fail to deny the use of "cookies", you consent to our use of your personal information collected using "cookies" (subject to the provisions of this Privacy Policy). Where you either reject or decline cookies, you are informed that you may not be able to fully experience the interactive features of the Website. Should you wish to disable the cookies kindly contact us via the link below:
https://www.builders.co.ke/contact-us
9       THIRD PARTY WEBSITES
9.1    Our Website may, from time to time, contain links to and from the websites or resources of third parties. If you follow a link to any of these websites, please note that these websites will have their own privacy policies with which you would need to familiarise yourself. 
9.2    We do not accept any responsibility or liability for policies of third parties. Please check the privacy policies of any third party websites before you submit any personal information to them. Links to third party websites are provided to you for your information purposes only. We have no control over the contents of those websites or resources, and accept no responsibility for them or for any loss or damage that may arise from your use of them.
9.3    Builders strictly prohibits the framing of the Website or any of the webpages in any manner.
9.4    Builders strictly prohibits the use of any technology to conduct searches or to obtain any personal information from the Website without the prior written consent of Builders.
10    SAFEGUARDING OF INFORMATION
10.1    All information provided to us is stored on our secure limited access servers. The integrity, privacy and security of the servers and the personal information stored therein is protected and maintained by Builders.
10.2    We will take all appropriate, reasonable, technical and organisational measures to safeguard your personal information in order to prevent loss of, damage to or unauthorised destruction of your personal information or unlawful access to or processing of your personal information.
10.3    Builders takes security and privacy of your personal information seriously and we will take all reasonable steps to ensure that all employees, agents and/or third party service providers having access to your personal information are bound by appropriate confidentiality and non-use obligations in relation to your personal information.
11    OUR COMMITMENT
11.1    Builders will- 
11.1.1    treat your personal information as strictly confidential;
11.1.2    take certain technical and organisational measures to protect your personal information;
11.1.3    provide you with reasonable access to your personal information to view and/or update personal details;
11.1.4    as soon as reasonably possible after the discovery of a compromise, and insofar as we can establish your identity, notify you that there are reasonable grounds to believe that your personal information has been accessed or acquired by an unauthorised person; and
11.1.5    upon your reasonable written request, return or destroy any and all of your personal information which may be in our possession or control. 
11.2    Whilst we will do all things reasonably necessary to protect your personal information, we cannot guarantee nor do we accept any liability of whatsoever nature for any unauthorised or unlawful disclosure and/or use of your personal information, either by employees and/or made by any third parties (including third party service providers) who are not subject to our control, unless such disclosure and/or use is as a result of our gross negligence. 
11.3    If you disclose your personal information to any third party (including an entity which operates a website linked to our website(s)), we shall not be liable for any loss or damage, howsoever arising, suffered by you as a result of the disclosure of your personal information to such third parties. This is because we do not regulate or control how third parties use your personal information. You should always ensure that you read the privacy policy of any third party that you disclose your personal information to.
12    POLICY CHANGES
12.1    We may change our Privacy Policy from time to time. Such changes will take effect as and when published on our Website with or without notice to you. Please ensure that you check our Privacy Policy periodically for changes.  
12.2    We may ask you to provide additional consent if we need to use your personal information for purposes not covered in this Privacy Policy or for which we may not have your consent.
12.3    You may refuse or withdraw your consent to us processing your personal information at any time by giving us reasonable notice by contacting us as provided for in this Privacy Policy.
12.4    Should you have any queries relating to this Privacy Policy or the way in which your personal information is used, please follow the steps in the "Feedback and Questions" section below and we will assist in resolving your query. 
13    FEEDBACK AND QUESTIONS
Should you have any questions or feedback with regards to this Privacy Policy, kindly contact Builders by completing the Contact Us form via the Contact Us webpage via the Website. This may be found at https://www.builders.co.ke/contact-us. Builders reserves the right to contact you from time to time to clarify questions, provide appropriate feedback and to duly notify you of any and all changes to the Privacy Policy or the terms which may affect you and the use of the website.